Machinery and plant construction
Industrie 4.0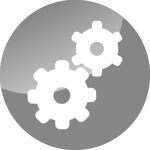 The machinery and plant manufacturing sector spans an enormously wide range of different applications. Plant control is based on reliable and accurate measurements based on sensors. This particularly also applies to the measurement and communication of pressure and fill levels.
Be it pressure sensors, pressure transducers or electronic pressure switches, BD|SENSORS will offer you the most cost-effective solution in terms of technology or price - from cost-effective OEM pressure transducers up to precision instruments for reference measurements:
Pneumatics and hydraulics
Machine tools / presses / injection molding machines
Test rigs / test systems
to name but a few examples.

Increasing automation and digital networking increasingly shifts the focus to intelligent solutions and digital communication between machinery and plant/equipment. BD|SENSORS is already offering market-driven models with IO link interfaces or RS485 modbus communication in this evolving field.





Characteristics / special features
nominal pressures from -1 - 0 to 0 - 8 000 bar
a diversity of mechanical and electrical connections
analog (4 - 20 mA/2L) / 0 - 10 V/3L / 0.5 - 4.5 V/3L rat.
digital (IO link / RS485 ModBus / I²C etc.) output
ernclosure and sensor materials suited for virtually all media found in plant and machinery
protection classes IP65 to IP69K

CUSTOMIZED MEASUREMENT TECHNOLOGIES FOR MACHINERY AND PLANT CONSTRUCTION