Pressure sensors - technologies
The requirements of the job for pressure and level measuring devices are multifarious and, in addition to intelligent design solutions, require most of all appropriate sensor technology.
BD|SENSORS is one of the few companies worldwide using four elements of modern pressure measurement, offering transmitters produced by BD|SENSORS itself or by partner companies with BD|SENSORS's know-how. We will respond to your specific installation and environmental conditions flexibly and offer you a product tailored to meet your specific needs.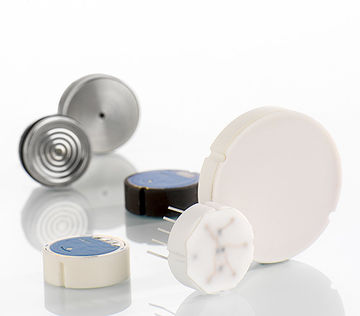 Overview of our pressure sensors

PIEZORESISTIVE STAINLESS STEEL
SILICON SENSORS
NOMINAL PRESSURES
APPLICATIONS
WITHOUT MEDIA ISOLATION FOR LOW PRESSURE
Type DSP 210 (Ø = 18 mm)
Type DSP 220 (Ø = 15,8 mm)
20 mbar up to 7 bar
in OEM and industry devices for non-aggressive gases and compressed air
WITH MEDIA ISOLATION FOR LOW PRESSURE
Type DSP 410 (Ø = 18 mm)
Type DSP 411 (Ø = 15,8 mm)
100 mbar up to 7 bar
universally applicable in industry and precision devices for gaseous and liquid media that are compatible with stainless steel
WITH MEDIA ISOLATION FOR MEDIUM PRESSURE
Type DSP 411 (Ø = 18 mm)
Type DSP 421 (Ø = 15,8 mm)
350 mbar up to 35 bar
universally applicable in industry and precision devices for gaseous and liquid media that are compatible with stainless steel
WITH MEDIA ISOLATION FOR HIGH PRESSURE
Type DSP 412 (Ø = 18 mm)
Type DSP 414 (Ø = 15,8 mm)
70 bar up to 350 bar
70 bar up to 700 bar
universally applicable in industry and precision devices for gaseous and liquid media that are compatible with stainless steel

PIEZORESISTIVE CERAMIC THICKFILM SENSORS
NOMINAL PRESSURES
APPLICATIONS
IN FLUSH DESIGN
Type DSK 519 (Ø = 32,4 mm)
Type DSK 511 (Ø = 18 mm)
Type DSK 516 (Ø = 15 mm)

250 mbar up to 2 bar
500 mbar up to 800 bar
500 mbar up to 50 bar
in OEM and industrial devices designed for aggressive media, also with flush-fit membrane for viscous and dirty media

The DSK 516 is used especially in equipment with diameters down to 17 mm minimum, also with flush-mounted G ½" membranes.
The DSK 519 is designed for low pressure applications such as hydrostatic fill level measurements; it is mechanically robust and will handle overloads.

IN MONOLITHIC DESIGN
Type DSK 611 (Ø = 18 mm)

2 bar up to 400 bar

in OEM equipment demanding attractive price-performance ratios

PIEZORESISTIVE STAINLESS STEEL SENSOR

NOMINAL PRESSURES

APPLICATIONS
WITHOUT FILLING MEDIA
with thinfilm technology
with microfused technology
2,5 bar up to 1,200 bar
3,5 bar up to 700 bar
in OEM and industrial devices, especially hydraulic applications and technical gases demanding welded sensors without oil filling
| FOIL STRAIN GAUGE | NOMINAL PRESSURES | APPLICATIONS |
| --- | --- | --- |
| FOR HIGH AND HIGHEST PRESSURES | 1.000 bar up to 6.000 bar | in industrial devices with high static pressures that also demand high stability under dynamic compressive loads as found in water jet cutting equipment and hydraulic test rigs |

CAPACITIVE CERAMIC
PRESSURE SENSOR MODULES

NOMINAL PRESSURES

APPLICATIONS
Type DSK 705 M (Ø = 32,4 mm)
Type DSK 720 M (Ø = 19 mm)
60 mbar up to 20 bar
100 mbar up to 50 bar
in industrial devices and precision instruments, especially hydrostatic level measurement and applications demanding high performance yet mechanical robustness and overload capability, also high resistance against aggressive media