Pressure transmitter
with digital interfaces
IO-Link | RS 485 Modbus RTU | I2C
Pressure ranges 0 … 100 mbar up to 0 … 600 bar
Whereas pressure transmitters with analogue output signals and switching contacts [>>] dominated the market a few years ago, devices with digital interfaces are becoming increasingly important - Industry 4.0 sends its regards. BD|SENSORS has taken up this challenge like no other provider of electronic pressure measurement devices. As impressively documented by the product matrix below, BD|SENSORS has probably the widest product range of pressure measurement devices with global interfaces in the world.
Limiting the range of products - finding the suitable product quickly and easily!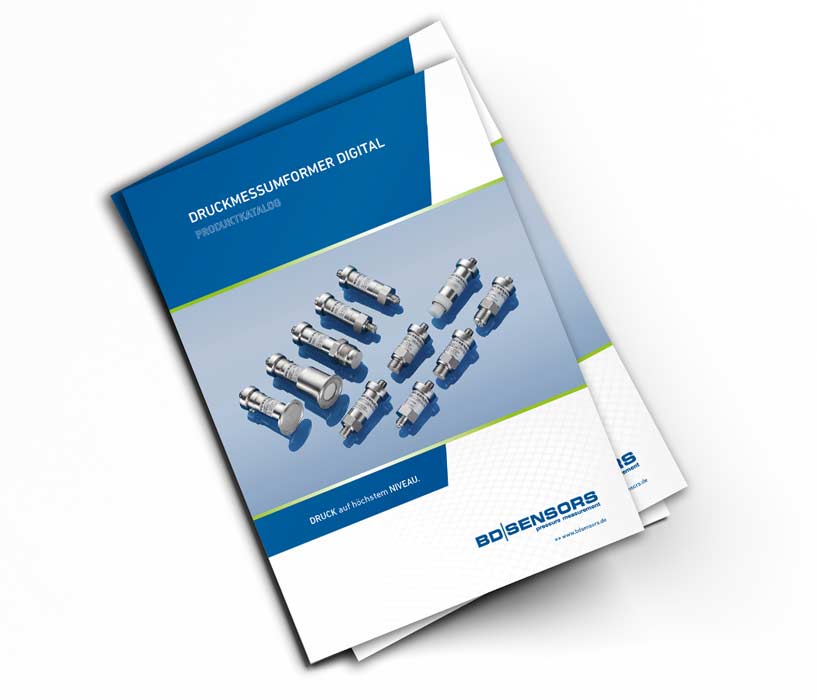 Product brochure 'pressure transmitter digital'
Please visit our up to date product catalog for information on our range of pressure transducers. Please download the pdf file here, fast, easy and at no charge.
More product groups of the category PRESSURE