Evaluation devices and displays
In order to correctly interpret analogue signals, display and evaluation devices are indispensable.
Besides the classic version with display and analogue outputs (PA430, ASM430), BD|SENSORS offers with the process display of CIT-series an evaluation device that can be combined with our pressure measuring devices and hydrostatic submersible probes and is furthermore also suitable for acquiring for example temperature and potentiometer signals.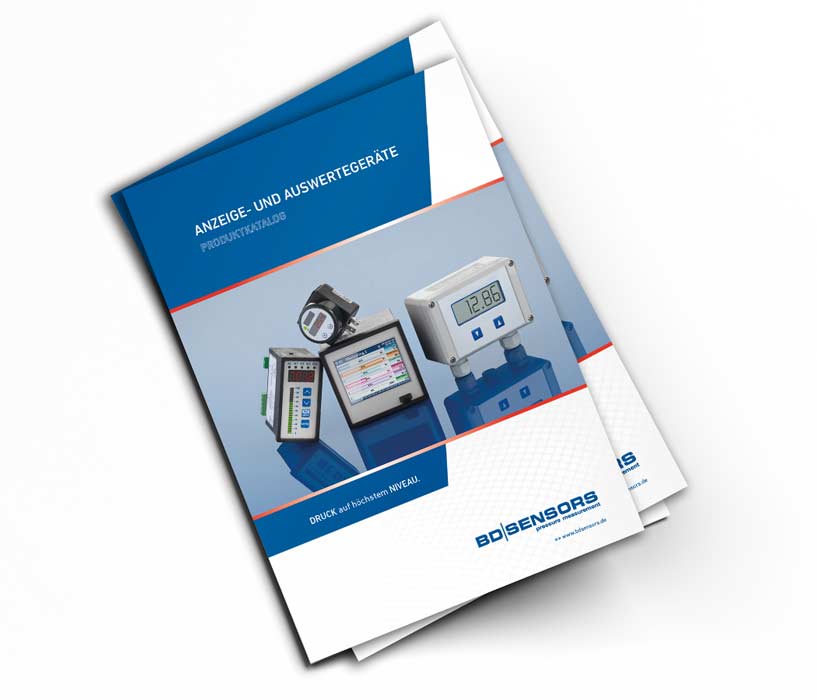 Product catalogue displays and evaluation devices
Please visit our up to date product catalog for information on our range of pressure transducers. Please download the pdf file here, fast, easy and at no charge.