Environmental technology
water/waste water/recycling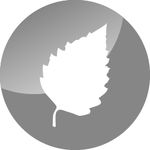 The acquisition of fill and gauge height is a central requirement in this field. BD|SENSORS here deploys the highly reliable method of hydrostatic fill level measurement. In practice this is implemented in different variations - be it in the form of level probes for surface and ground water applications, submersible probes for wastewater treatment plants and storm water overflow tanks, or down to fill level probes for tank farms and in container construction.
In addition to probes of any imaginable type required for water processing, we also offer solutions designed for aggressive media such as acids and lyes.
The combination of a diversity of materials for enclosures with sensors made of metal and ceramics is a perfect basis for innovative customer solutions. BD|SENSORS in this way ensures that the hydrostatic water and fill level concept will remain superior to any other method of measurement, both in terms of technology and price and in terms of accuracy, service life, reliability, simple fitment and commissioning.


Characteristics / special features
fill heights of 40 cm to 250 m fluid column
enclosures made of different metallic and synthetic materials
sensors made of stainless steel and ceramics
high-purity ceramic capacitive pressure sensors, polished, extremely resistant to media and mechanically virtually indestructible
detachable submersible probes with integrated overvoltage protection
a range of electrical output signals, analog or digital and with HART protocol

CUSTOMIZED MEASUREMENT TECHNOLOGIES FOR ENVIRONMENTAL TECHNOLOGY