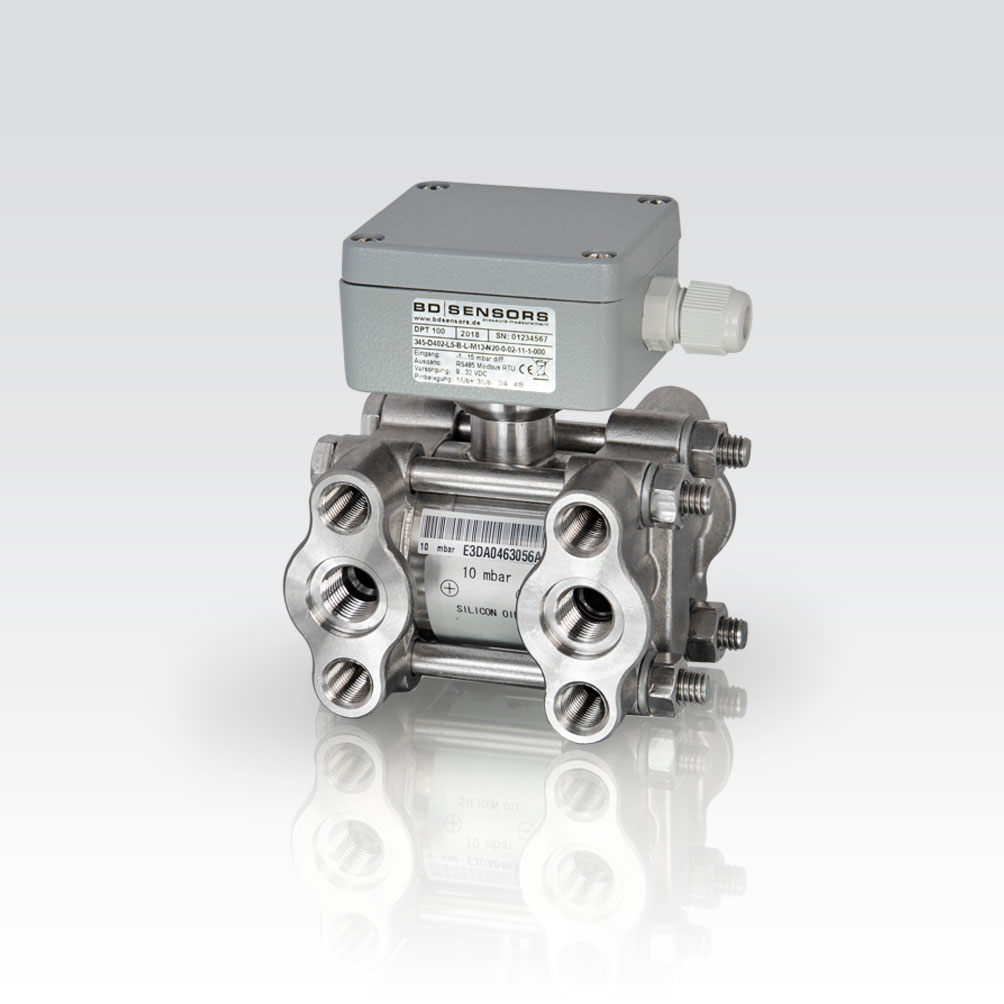 DPT 100
stainless steel sensor
test engineering, machine and plant engineering
The differential pressure transmitter DPT 100 has been especially designed for fast test proc-esses in leakage and flow measurement, where a fast response time and high sampling rate are necessary.
The compact design of the DPT 100 facilitates the use in standardised applications, e. g., and the installation in 19" Rack.
The DPT 100 with optionally RS485 interface uses the communication protocol Modbus RTU which has found the way in industrial communi-cation as an open protocol. The Modbus proto-col is based on a master Slave architecture with which up to 247 Slaves can be questioned by a master – the data will transfer in binary form.
Features
differential pressure from10 mbar up to 20 bar
static pressure max. 400 bar
accuracy: 0,1 % FSO
output signal 4 ... 20mA / 2-wire
compact design
aluminium housing , die casting
fast response time
Optional Features
output signal RS485 with Modbus RTU protocol
several process connections
Areas of application
mechanical and plant engineering
energy industry
renewable energy
food and beverage
pharmaceutical industry
environmental industry