Pressure measurement at the highest level.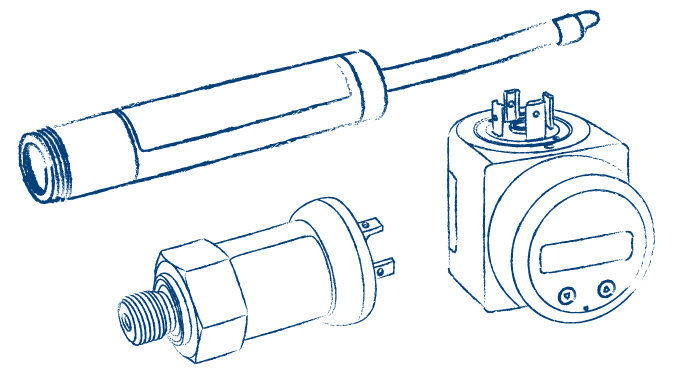 "Successful medium-size companies are not successful because they are active in many areas, but rather because they concentrate on one area and do it better than anyone else."
Rainer Denndörfer - CEO BD|SENSORS Group
This is our philosophy.
With its consistent product and quality strategy, the BD|SENSORS Group has since its founding almost 25 years ago evolved into one of the most innovative providers of electronic pressure measurement and fill level measuring instruments industry relies on.
BD|SENSORS has furthermore established itself as the problem solver bar none in the sector.
See here for up-to-date information on product novelties, the company and background information on topics dealing with pressure and level.
STADTRADELN 2020 - Wir sind dabei!
Vom 15.06 bis zum 05.07.2020 wird in der Region wieder kräftig in die Pedale getreten. Der Landkreis Wunsiedel i. Fichtelgebirge beteiligt sich erneut an der weltweit größten Fahrradkampagne, dem STADTRADELN. Dabei geht es geht um Spaß am Fahrradfahren und darum, Menschen für das Umsteigen auf das Fahrrad im Alltag oder der Freizeit zu gewinnen.
Nachdem BD|SENSORS seinen Mitarbeitern die Möglichkeit zu einem kostenlosen Dienstrad bietet [MEHR ERFAHREN] und dies auch begeistert angenommen wird, sind im Unternehmen entsprechend viele Kollegen mit dem Radl unterwegs. Deshalb beteiligen wir uns mit großem Enthusiasmus an dieser Aktion und treten für den Landkreis in die Pedale. Die verknüpfte Grafik zeigt den aktuellen Stand der derzeit gefahrenen Kilometer.

AUF GEHT'S ALLE MITEINANDER!
A visit to our trade fair stands will convince you of two facts: The product and application know-how is top notch and nothing but the technically and economically optimal solution will be worthwhile.
The variety of our products is unique.
Let us convince you!
We have an exceptionally large range of standard and special products for the market. Based on the versatility offered by combining different enclosure materials with different sensor technologies.
Our strength, however, lies in our ability to perform even where no standards exist. BD|SENSORS will provide answers where individual solutions are in demand, even for small series production runs. This cost-effective solution will be implemented fast and flexibly and with technical competency. This is the guarantee we offer our customers!
How about a peep behind the curtain? Why not then click on our Image film!