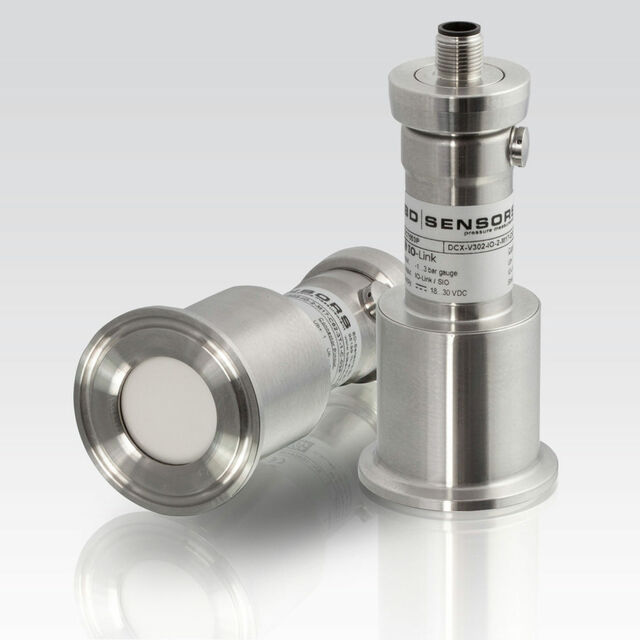 DCT 553P
pressure sensor: ceramic
with IO-Link interface
The pressure transmitter DCT 553P is used in the food and pharmaceutical industries or in applications where a dead space-free process connection is required. A capacitive ceramic pressure sensor developed in-house is used as the basic sensor, which is characterized by a high overload and excellent surface quality.
The special design prevents the formation of condensation inside the pressure transmitter and thus failure in applications with large temperature changes.
The integrated, standardised IO-Link interface increases productivity and supports the operator in service and maintenance.
Features
nominal pressure: from 0 ... 40 mbar up to 0 ... 20 bar
accuracy: 0.35% (opt. 0.25%) FSO
IO-Link according to specification V 1.1
Data transfer 38.4 kBaud
Smart sensor profile
hygienic version
ingress protection IP 67/ IP 69
high overpressure resistance
diaphragm ceramics Al2O3 (99.9 %)
Optional Features
different process connections
Areas of application
mechanical and plant engineering
food and beverage
pharmaceutical industry
Media
fuels and oils