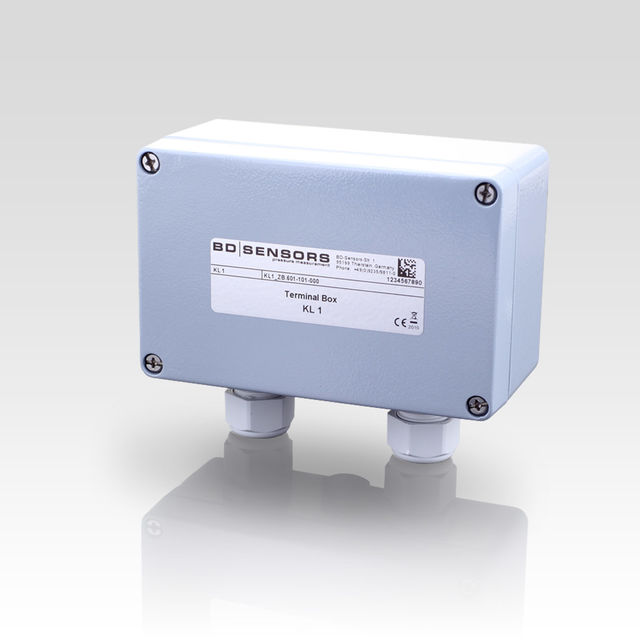 KL 1
terminal box aluminium
The terminal box KL 1 is intended for the professional electrical connection of 2-wire transmitters.
It offers integrated atmospheric pressure compensation also overvoltage protection and can be used for BD|SENSORS transmitters.
The terminal box KL 1 is equipped with a pressure balance item for equalization of atmospheric reference, therefore a cable without ventilation
tube can be used on the supply side.
Vertical terminal clamps enable easy connection of cables inside. The terminal box has to be mounted with two fastening screws.
Features
robust aluminium die cast case
for connecting 2-wire submersible transmitters
2 signal lines
integrated pressure balance item
Optional Features
overvoltage protection with nominal discharge current of 10kA
Pt 100 temperature sensor for submersible pressure transmitters with built in Pt 100 sensor