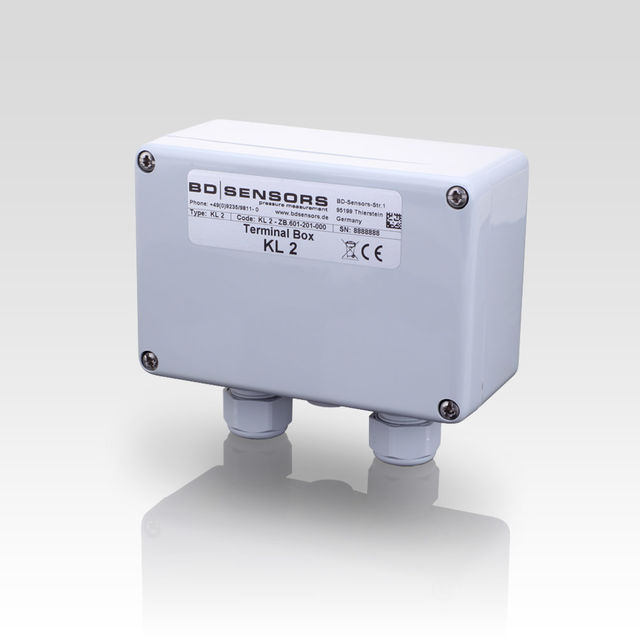 KL 2
terminal box plastics
The terminal box KL 2 is intended for the professional electrical connection of submersible level transmitters. Thus, it is a cost-effective
alternative to our well proven aluminium terminal box KL 1.
A pressure balance item is responsible for the compensation of atmospheric pressure variations. On the supply side a cable without ventilation tube can be used.
Vertical terminal clamps enable easy connection of cables inside the case.
The KL 2 with optional overvoltage protection is additionally equipped with surge arresters with a nominal discharge current of 10 kA.
As a further option the KL 2 is available with a HART® connection.
Features
cost-saving ABS case
for connecting 2-wire submersible transmitters
integrated pressure balance item
2 signal lines
Optional Features
overvoltage protection
HART® connection
version for two independent 2 wire circuits