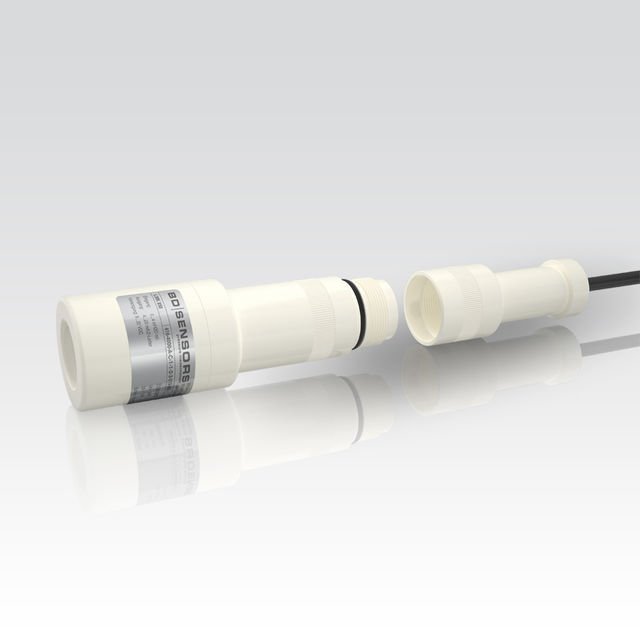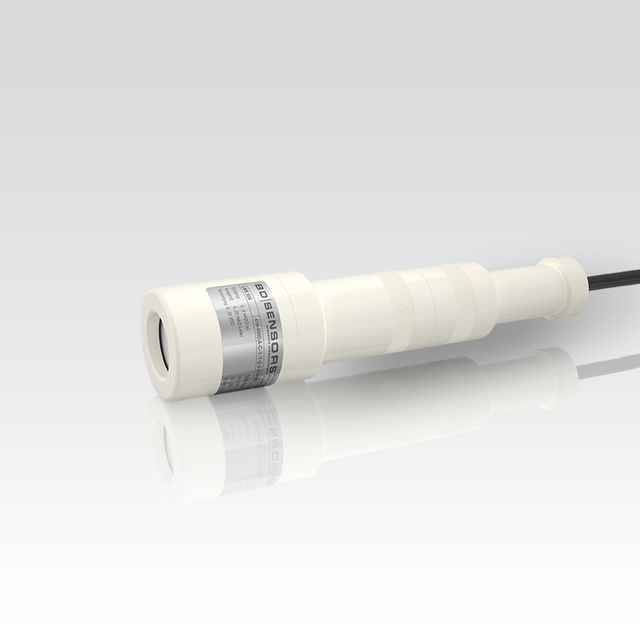 LMK 858
ceramic sensor
detachable plastic probe Ø 45
The separable plastic immersion probe LMK 858 was designed for level measurement in aggressive media (acids, alkalis), desalination plants and for use in more viscous media such as sludge. Since the area of application is often outside a building, great emphasis was placed on high surge / lightning protection.
The immersion probe is based on an extremely robust and precise pressure sensor, the membrane of which consists of a high-purity ceramic (99.9% purity), with which even the smallest fill levels can be reliably detected.
Another special feature of the LMK 858 is the separability of the probe head and cable part. This advantage reduces maintenance or service tasks and also simplifies storage.
Features
nominal pressure: 0 ... 40 cmH2O up to 0 ... 100 mH2O
accuracy: 0.35 % (opt. 0.25 %) FSO
diameter 45 mm
cable and sensor section detachable
chemical resistance
housing PP-HT
integrated lightning protection and increased overvoltage protection; 8 kA gas discharge tube (8/20 μsec); 4 kV surge l-l/l-e according to EN61000-4-5
Optional Features
cable protection (on request)
diaphragm pure ceramic (99,9 % AI2O3)
different kinds of cables
different kinds of elastomeres
Areas of application
chemical industry
environmental industry
Media
sewage water, sludge
aggressive media