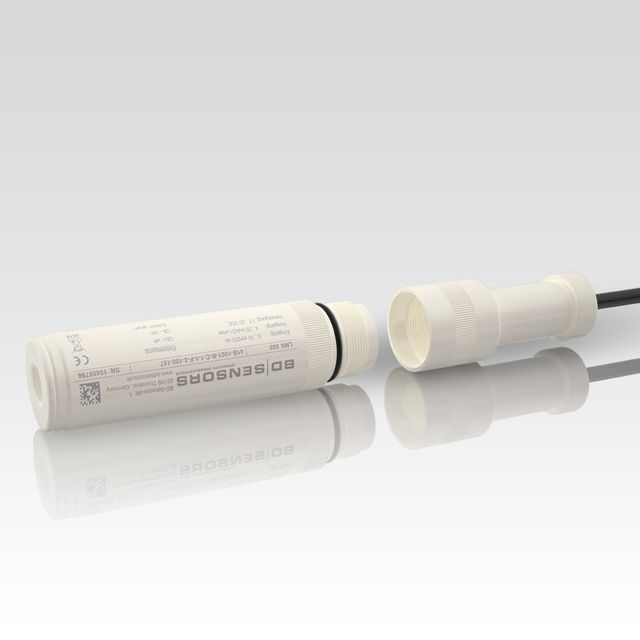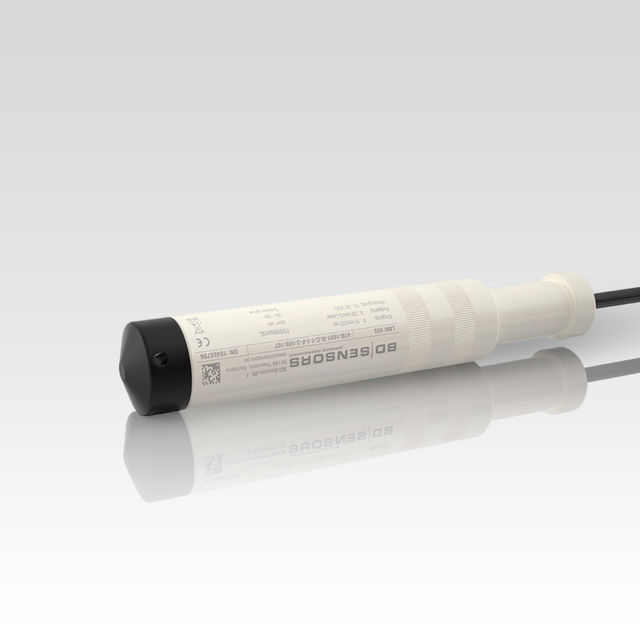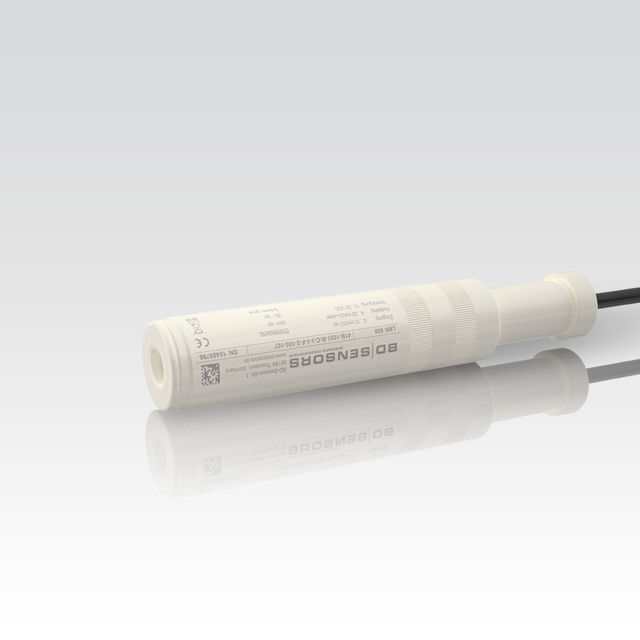 LMK 808
ceramic sensor
detachable plastic probe Ø 35
The detachable plastic submersible probe LMK 808 was developed for level and gauge measurement in water and wastewater for level measurement of fuel and oils.
The mechanical robustness of the front-flush ceramic diaphragm facilitates an easy disassembly and cleaning of the probe in case of service.
In order to facilitate stock-keeping and maintenance the transmitter head is plugged to the cable assembly with a connector and can be changed easily.
Features
nominal pressure: 0 ... 1 mH2O up to 0 ... 100 mH2O
accuracy: 0.25 % / 0.35 % FSO
diameter 35mm
diaphragm ceramics Al2O3 (99.9 %)
cable and sensor section detachable
excellent long term stability
highly appropriated for wastewater, sludge and viscous media
Trennmembrane Keramik 99,9% Al2O3
integrated lightning protection 8 kA gas discharge tube (8/20µsec); 4 kV surge l-l/l-e according to EN61000-4-5
Optional Features
mounting accessories as screw fitting and terminal clamp of stainless steel
different kinds of elastomer
customer specific versions e. g. special pressure ranges
Areas of application
energy industry
environmental industry
Media
sewage water, sludge
water
aggressive media