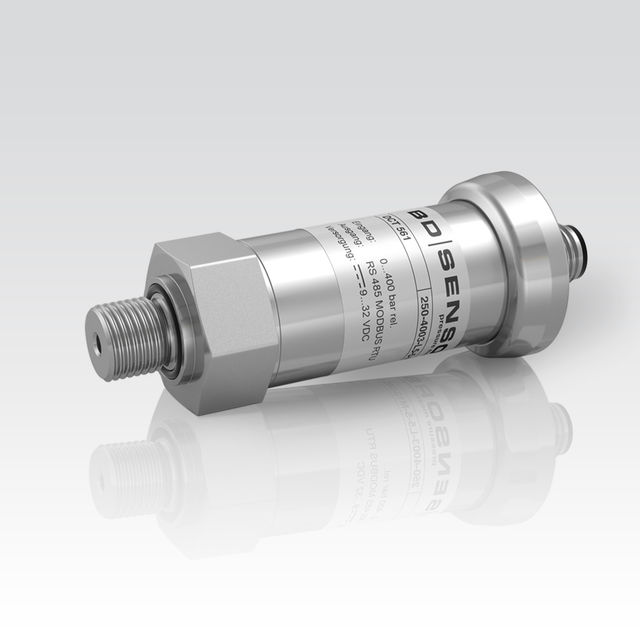 DCT 561
pressure sensor: ceramic
with RS485 Modbus RTU
The DCT 561 with RS485 interface uses the communication protocol Mudbugs RTU which has found the way in industrial communication as an open protocol. The Mudbugs protocol is based on a master Slave architecture with which up to 247 Slaves can be questioned by a master – the data will transfer in binary form.
The sensor technology of the DCT 561 is the same as those of the proven pressure transmitter DMK 331, whereby the DCT 561 is suitable for almost every industrial application, if medium is compatible with stainless steel 316L and ceramics.
The modular concept of the pressure transmitter allows customized electrical or mechanical connections, so it is easy to adapt the DCT 561 to different conditions on-site.
Features
nominal pressure: 0 ... 600 mbar up to 0 ... 600 bar
output signal: RS485 with Modbus RTU protocol
accuracy: 0.5 % FSO
excellent long term stability
perfect thermal behaviour
reset function
Optional Features
pressure port G 1/2" open port PVDF for aggressive media (up to 60 bar)
oxygen application
Areas of application
mechanical and plant engineering
medical technolgy
environmental industry
Media
aggressive media
viscous and pasty media
oxygen